Attention: the indicated price refers to the cost of the upper part of the umbrella only. To receive the price of the complete product, is required your telephone or e-mail contact where, in addition to the desired quantity, must be indicated the various accessories (essential and optional): lower pole, base (concrete or galvanized steel), tilt, cover, flounce type (B1, B2, B3), ashtray, numerator, table and frame color (anodized or white RAL 9016 with supplement). Note: the choice of the white painted frame keeps the finish of the upper pommel unchanged, which therefore will remain with an anodized finish.
Pagoda is an elegant umbrella with a sinuous and elegant design. With clear oriental flavor forms, Pagoda is finely completed by the characteristic anodized aluminum pommel on the top of the structure and by refined flounces that accompany the style. Thanks to the use of the 10 ribs, it can reach larger diameters than other models. Product specifically created for beach facilities, suitable for the most difficult conditions, typical of seaside resorts such as bad weather, wind and saltiness. Thanks to its original design and excellent practicality, Pagoda is also perfect in hotels, wellness centers, spa facilities and swimming pools. An excellent umbrella that also knows how to be a refined furnishing accessory. The accurate manufacturing quality and the excellent materials used make Pagoda a point of reference in the modern market. Ideal product also for private settings. Important note: we want to remember that on request, in addition to the many plain colors, it is also possible to request further customizations.
Standard features:
- anodized aluminum pole Ø 40 mm
- bayonet joint
- nylon components
- interchangeable coat hook
- 10 zinc-plated and white varnished steel ribs Ø mm 5
- "solution dyed acrylic" fabric and border
- tear-proof studs
- anodized aluminum pommel
Components and accessories on request:
- flounce in three different types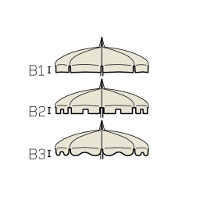 - tilt (accessory very useful and functional, it offers the possibility to tilt the sun umbrella based on the orientation of the sun)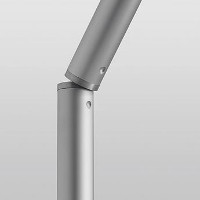 - pole for sand 110cm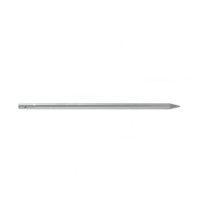 - pole for concrete base 90cm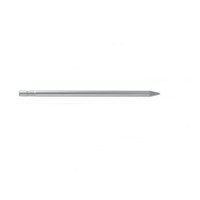 - pole with table + underground base (pole in white color, coffee table available in white, beige, yellow, orange green and blue)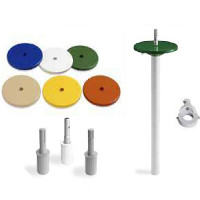 - concrete base, available in various sizes, finishes and weight, according to the size of the umbrella (washed gravel, light grey or dark grey)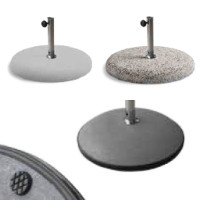 - support base in white or anthracite color, available in 3 different sizes and weight, according to the size of the umbrella (varnished zinc-plated steel with stainless steel tube)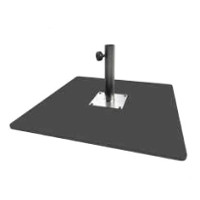 - umbrella cover in waxed raffia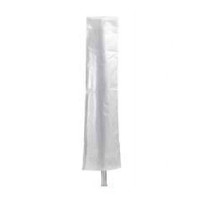 - ashtray and numerator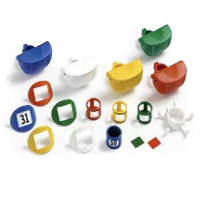 Delivery in 14/16 working days (each item is made to measure).
All Crema Outdoor products are absolutely made in Italy, from design to production. Every solution created by this historic company circumvents by the laws of mass production, maintaining the same authentic and original character of the handmade product. Crema Outdoor is a company founded in 1890, an atelier that produces professional and high quality umbrellas, gazebos and garden furniture. Based in Montagnana, Padua (Italy), it sells all over the world.